President, Heart Health Foundation/Dare to C.A.R.E., Chief of Vascular Surgery, Anne Arundel Medical Center, Annapolis, MD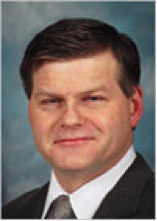 John D. Martin, MD, FACS, is the Medical Director of Heart and Vascular Institute at Anne Arundel Medical Center. Under Dr. Martin's leadership, the Center has become a nationally recognized facility for the treatment of vascular disease. He has made a formidable contribution to our nation's preventive healthcare movement. In 2000, he along with Louise Hanson, CRNP founded the Dare to C.A.R.E. program that reaches out to the citizens of the community and literally saves lives by offering free cardiovascular disease screenings.
Dare to C.A.R.E. screenings are responsible for detecting the early stages of the disease in many unaware citizens. Dr. Martin's goal is to extend his program across the country and to continue to educate and save lives. To date the program has screened over 40,000 participants.