Vice President of Global Marketing, Medtronic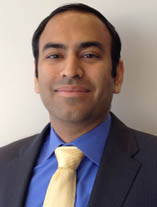 Daveen is currently the Vice President of Global Marketing for Medtronic Endovascular Therapies, based in Santa Rosa, CA.  In this role, he leads the Global Marketing efforts for the Endovascular business including global downstream marketing, upstream marketing, care continuum marketing, marketing operations, and international sales training.
Daveen was previously the Vice President of US Commercial Operations for Endovascular Therapies, serving as a key link between the business unit and CVG Sales.  He has also previously held a variety of roles in the Endovascular division including Director of the Program Management Office, Senior Business Manager for the Endovascular & Peripheral business in Asia-Pacific (based in Hong Kong), Global Group Product Manager for Thoracic stent grafts, and International Aortic Product Manager.
Prior to Medtronic, Daveen worked for The Parthenon Group, a strategy consulting firm based in Boston.  There he worked with clients through various industries from education to industrial manufacturing, spending significant time working in Europe and Australia.  He also worked for a short period in marketing at the biotechnology company Biogen Idec, specifically on the US launch team of Tysabri, a biologic treatment for multiple sclerosis.
Daveen has a Bachelor of Science degree in Economics and Biology from Duke University and an MBA degree from Harvard Business School, where he graduated with honors.